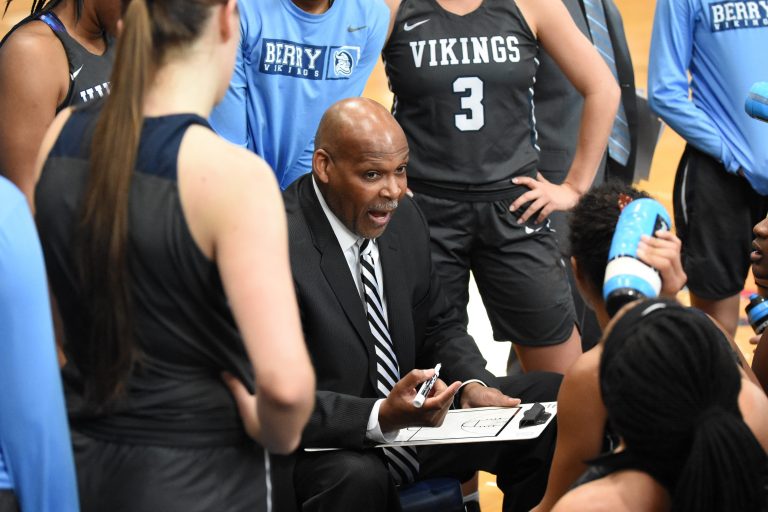 Session 1: June 16th – 20th, 2023 | Open to ages 10-18
Session 2: June 26th – 30th, 2023 | Open to ages 10-18
Sign up for the only overnight Nike Girls Basketball Camp in Georgia! Coach Johnson and his team will run drills designed to improve position skills, overall knowledge of the game, and athletic ability.

Campers Check-in: First day between 12 pm – 1:30 pm at Cage Center
Closing Ceremony: Last day at 11:30 am
For all Nike Basketball Camp details please visit the US Sports Camps Website

August 12th, 2023 | Open to grades 9th-12th
The Coach Johnson Elite camp is modeled toward players seeking to play at the collegiate level with specific coaching to develop players and improve athletic skills.
---
ABOUT COACH THOMAS JOHNSON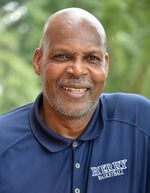 Thomas Johnson was named the head coach of the Berry women's basketball program in March 2017. The 2017-18 season was the first with him at the helm after serving four years as the assistant coach for the men's basketball team. At the end of his first season as the head women's basketball coach at Berry College, Coach Johnson led the team to the semifinals of the SAA conference tournament. .
Johnson came to Berry following four years (2010-13) assisting at East Tennessee State University in Johnson City, Tenn. Some of his responsibilities included player development, recruiting student-athletes, and working closely with the academic-athletic director.
Johnson previously held similar positions at Samford University, Middle Tennessee State and the University of Alabama at Birmingham. He also was a successful high school head coach at programs in the Birmingham and Memphis areas.
Johnson earned his bachelor of science in physical education, a minor in Science Education and a minor in Driver Education while studying at the University of Montevallo in Montevallo, Ala.
---